San Francisco Chronicle | By J.K. Dineen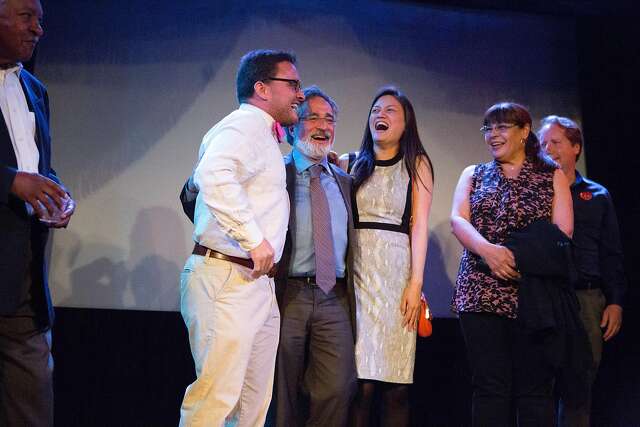 It took a while, but San Francisco finally has a new Planning Commission. And it's going to look a lot like the old Planning Commission.
After several weeks during which a series of prospective candidates said "no thanks" to the nearly irresistible offer of sitting through 10-hour meetings and getting beat up by the public on a weekly basis, two new commissioners have agreed to join the panel.
With the one-two punch of appointments this week, the political balance on the commission will retain its narrow pro-development bent, with four commissioners generally receptive to big market-rate projects and three taking a more skeptical approach.
On Thursday, Mayor Ed Lee appointed Joel Koppel to the commission, tapping a building trades leader who regularly testifies in favor of major housing and office projects — as long as they utilize union labor. Koppel is business development director of the International Brotherhood of Electrical Workers. The appointment was last minute: As recently as Thursday morning, he said he didn't know he'd been offered the job.
"Joel will be a tremendous asset to the Planning Commission, ensuring San Francisco grows and develops responsibly," Lee said. "He will work hard to find smart solutions for our housing challenges and is dedicated to keeping working families in our city."
Koppel graduated from Lowell High School in 1993 and the University of San Francisco in 1997. He was a foreman electrician on the San Francisco General Hospital rebuild project from 2012 to 2014. He replaces Michael Antonini, a dentist and Republican who for 14 years championed what he called "family-sized units" and single-family homes.
On the progressive side, tenants and antigentrification activists will likely have an ally in Myrna Melgar, who was appointed by Board of Supervisors President London Breed. Melgar replaces Cindy Wu, deputy director of the Chinatown Community Development Corp., who voted regularly against large housing projects, including developer Shorenstein's 304-unit project at 1066 Market St., Forest City and Hearst Corp.'s mixed-use 5M development at Fifth and Mission, and the 338-unit project at 2000 Bryant St. known as the Beast on Bryant.
Melgar, who was born and raised in El Salvador and immigrated to San Francisco with her family during that nation's civil war, is executive director of the Jamestown Community Center. She also has done stints at the Mission Economic Development Agency and as former Mayor Gavin Newsom's director of homeownership programs. She has also been a legislative aide to Supervisor Eric Mar. She now sits on the Building Inspection Commission and is seen as someone who will fight gentrification.
Both appointments require approval by the Board of Supervisors.
— J.K. Dineen
Do you like this post?